Events of all sizes made super easy
From two guests to 2,000 guests, Alkimii Events makes everything easier.
Request a demo
Simplified events management
Alkimii Events is built by hospitality and events people. We set out to streamline the events management process. If something took three clicks to do, we figured out how to do it in two.
"This is easy"
Always have the right people in the right place to give your guests the best customer service.
All together
The DNA of your entire event is digital and in one place, on desktop and mobile.
Integrated with Alkimii
Single sign-on and integrated with Alkimii services on desktop and mobile.
The success of an event doesn't depend on your
time at a computer screen
Take all your events information with you, and run your events from the floor, ensuring your guests are happy with the outcome.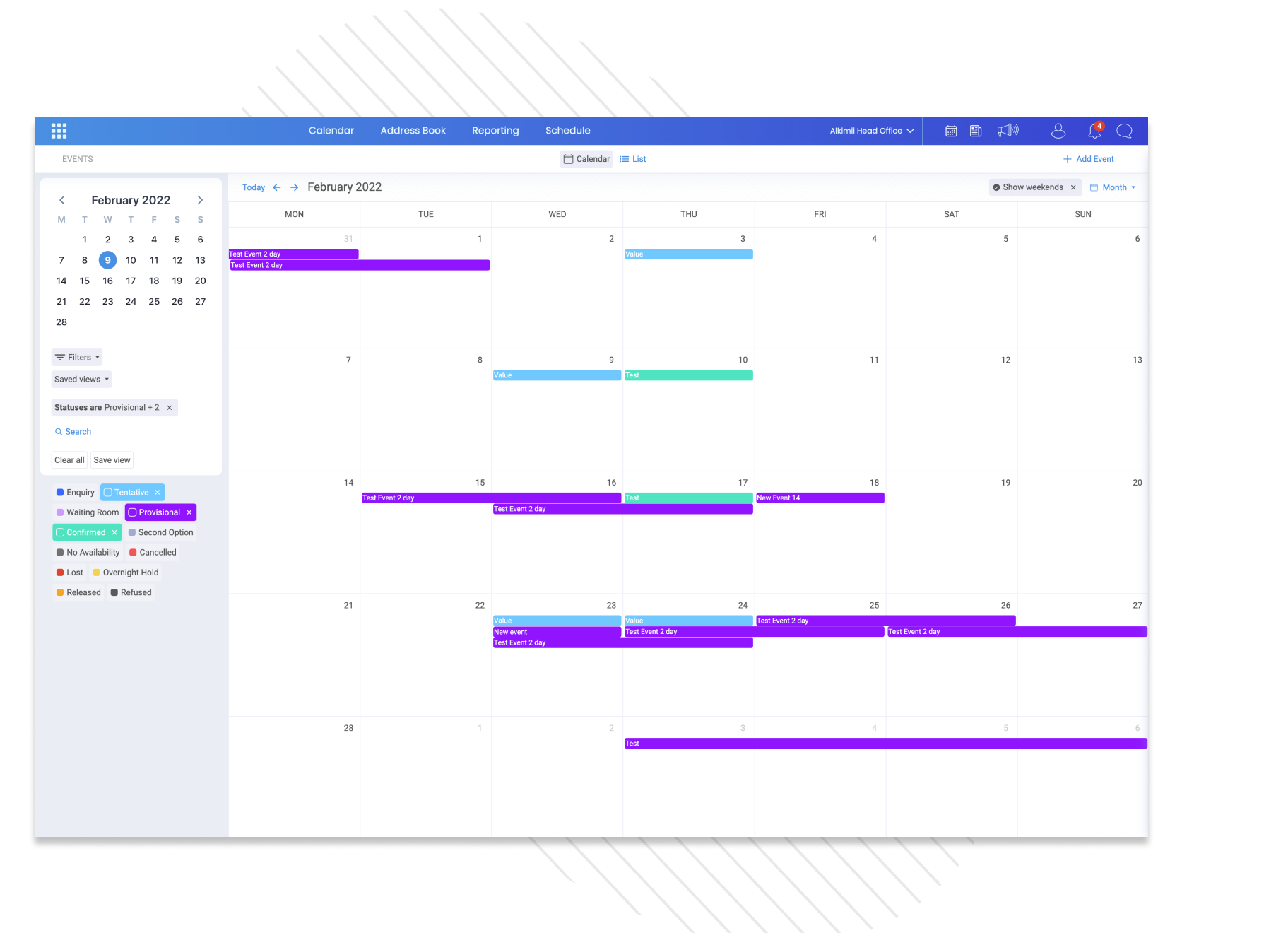 With Alkimii Events you get:
Multiple availability calendars
Special events calendar
Contracts with configurable terms & conditions
Function sheets designed by hoteliers
Monitor your performance against budget in real-time
Alkimii Events puts all your planning
at your fingertips.
Quickly, simply and without fuss.
Request a demo today