Alkimii CRM: What you need to know
A CRM tool built for the hospitality industry by the hospitality industry.
Request a demo
With Alkimii CRM we've kept things simple so you can find out what you need to know to drive sales. Never lose a lead again and always know how your sales activity is converting.
Sales visibility
Are your leads converting? And how much did each conversion cost you?
Built for hospitality
Let's your people do their jobs and build relationships with no friction.
Integrated with Alkimii
Single sign on and integrated with Alkimii services on desktop.
Alkimii CRM cuts through the clutter
Whether you're managing a sales team or managing relations with customers and prospects.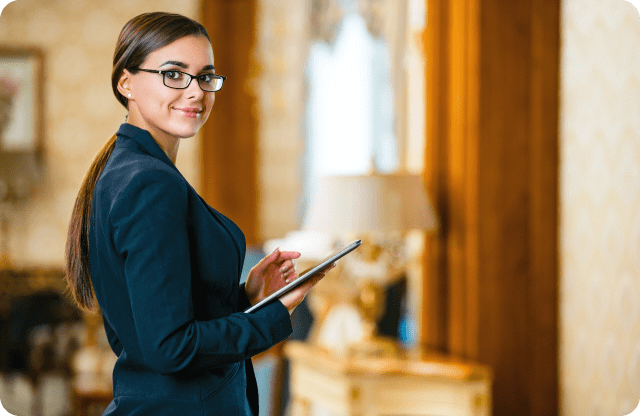 With Alkimii CRM you get:
Only the features you need and want
A clear overview of sales activity and conversion rates
A flat rate per property – no matter how many users want access
A list of all your contacts in one place and in your pocket
Email notifications about sales activity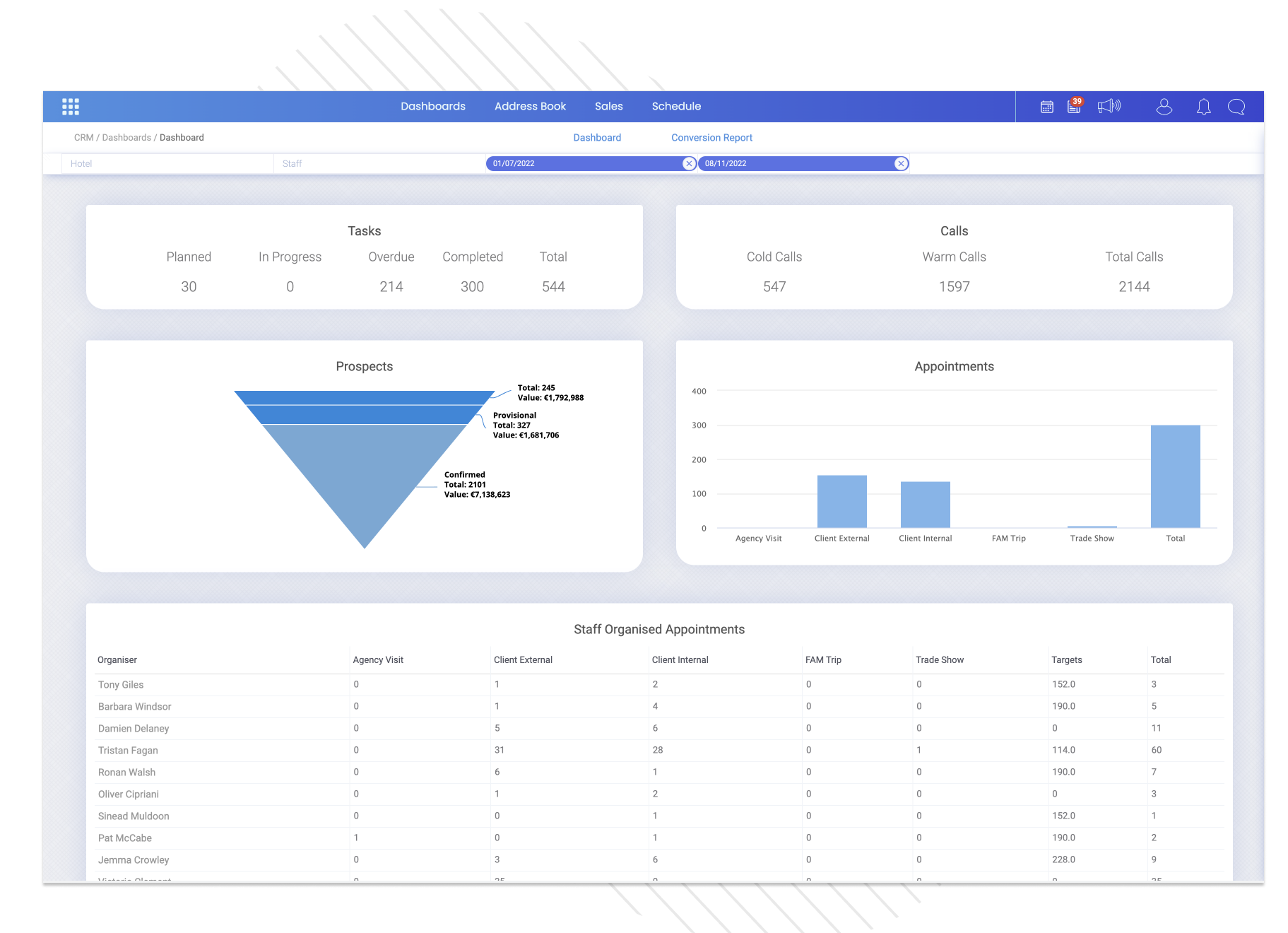 Alkimii CRM features:
CRM dashboards: real-time performance at a touch
Prospects: manage your sales pipeline
Databases for your contacts, companies and agents'
CRM schedule: linked to your contacts and your organisation
300+ Hotels trust Alkimii every day
This is what our customers say.
I would highly recommend Alkimii. We Have been using Alkimii for 3 years now and its a great tool for HR, Management and staff. Great support from all the Team and they are always improving their system and bringing in new features to suit individual needs and requirements. Staff are very accommodating, efficient and helpful.
Malini Deepchand
Alkimii Customer
I have been using Alkimii for several months now and have found application extremely easy to use and understand. In addition to this any issues that I have had have been dealt with quickly and efficiently by the support team.


Arron Gallagher
Alkimii Customer
One of the best payroll/ roster/ handover/ reporting/ forecasting companies in the market. Worked with good few previously, but Alkimii is outstanding of them all. Amazing customer service. Always helpful. Prompt response-I mean within minutes. Absolute pleasure contacting Katie, Niamh W, Niamh E, Gary White and all the team. Couldn't be more helpful. Thank you for your assistance! Pleasure as always.
Alkimii CRM is laser-focused
Focus on what you and your team need to build great relationships
by turning leads into prospects and sales.
Request a demo today