Gain 20/20 foresight with Alkimii Finance
Alkimii Finance, included with Alkimii People, lets you look over the horizon at your sales and headcount numbers – so you can optimise them today.
Request a demo
Instant payroll prediction & sales forecasting
Real-time visibility today shows you which levers to pull for a profitable, well-run hotel tomorrow. The more you use Alkimii Finance, the better the results. Most of our customers see a return on their investment within 100 days.
Improve customer service
Always have the right people in the right place to give your guests the best customer service.
Avoid payroll shock
Know what your salary bill is going to be before you need to pay it.
Empower your teams
Real time insight empowers your people to match their schedules to forecasted revenues.
Real time insight
Easy-to-use, easy-to-share dashboards give you, your teams and your board, visibility of your targets,
forecasts and budgets – daily, weekly, monthly and annually.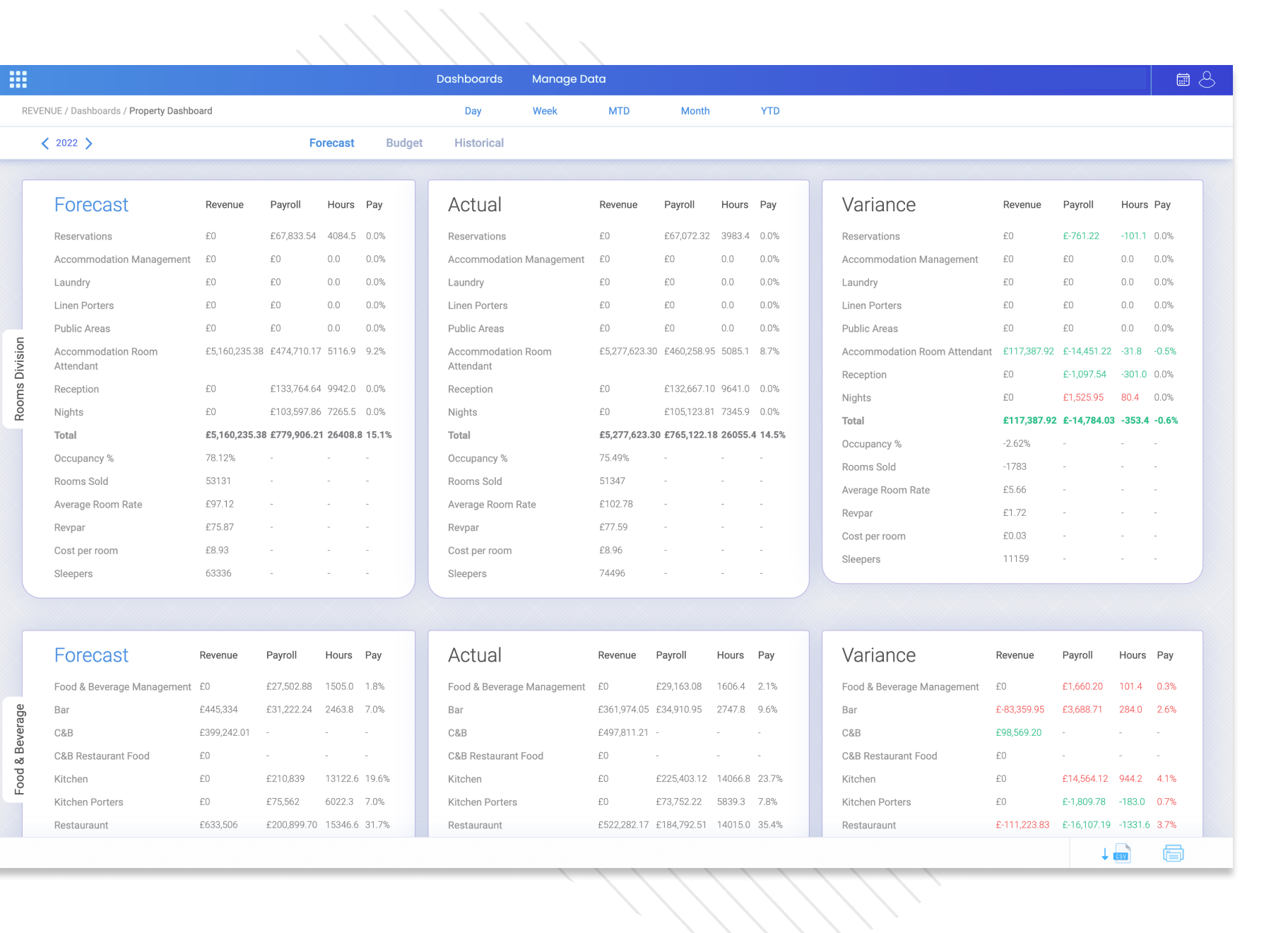 The more you use it, the more you benefit
Our clients' experiences proves that the more you log into Alkimii Finance, the more you benefit through increased payroll predictability.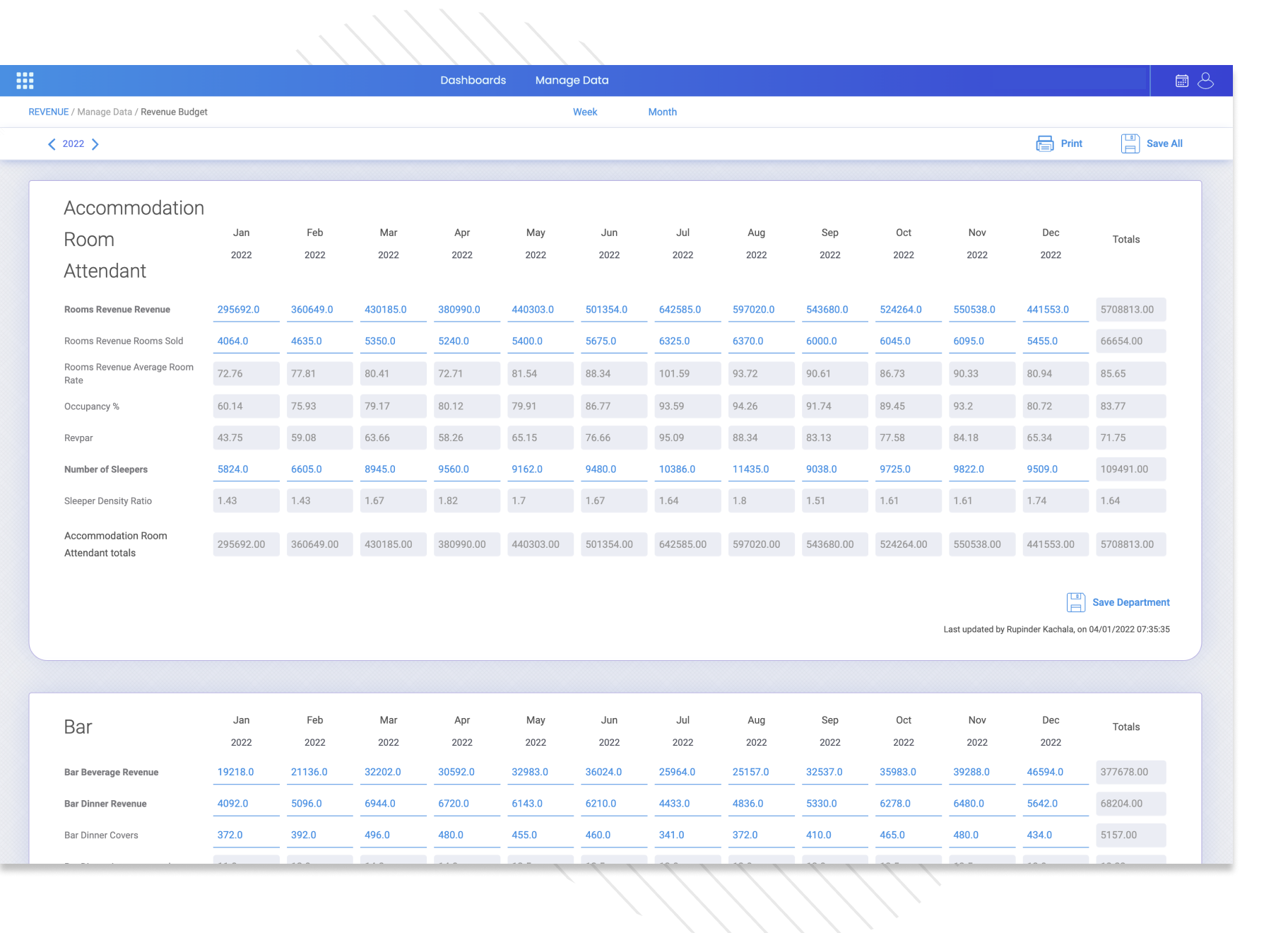 With Alkimii Finance you get:
Sales & payroll prediction
Forecast vs actual hours
Forecast vs actual revenue
Monitor daily variances & payroll percentage
Real-time data
Hotel revenue dashboard
Budget analysis: historical, actual & budgeted data in on application
Competitive analysis: track your performance against your peers in terms of sales, payroll & costs
Calendar-centric
One-click download to Excel
300+ Hotels trust Alkimii every day
This is what our customers say.
I would highly recommend Alkimii. We Have been using Alkimii for 3 years now and its a great tool for HR, Management and staff. Great support from all the Team and they are always improving their system and bringing in new features to suit individual needs and requirements. Staff are very accommodating, efficient and helpful.
Malini Deepchand
Alkimii Customer
I have been using Alkimii for several months now and have found application extremely easy to use and understand. In addition to this any issues that I have had have been dealt with quickly and efficiently by the support team.


Arron Gallagher
Alkimii Customer
One of the best payroll/ roster/ handover/ reporting/ forecasting companies in the market. Worked with good few previously, but Alkimii is outstanding of them all. Amazing customer service. Always helpful. Prompt response-I mean within minutes. Absolute pleasure contacting Katie, Niamh W, Niamh E, Gary White and all the team. Couldn't be more helpful. Thank you for your assistance! Pleasure as always.
Alkimii is a simple & beautiful HR and operations platform that will engage & empower your people.
Good people do a great job with the best tools.
Request a demo today