A digital platform that keeps your people on the floor
Alkimii keeps your people engaged and focused on the things you hired them to do by making everything else quicker and easier.
Request a demo
The Alkimii Platform was built by the hospitality industry for the hospitality industry.
We focus on keeping things simple, straightforward and easy-to-use so that people can get what they need to do done, quickly.
Services built into the Alkimii platform
One login for integrated HR, employee & operational communications & processes.
If you can use a smartphone, you can use Alkimii.
Alkimii for people
All your HR requirements in one digital place that you take with you.
This is the heart of the Alkimii service:
Take the paperwork out of HR
Keep your people engaged and connected
Free up yourself and your team to focus on your guests
Find out more
Alkimii Property
Give your operations team superpowers with the info they need, when they need it.
Alkimii Property is a single source of truth for:
Checklists, handover and reports
Maintenance overviews & proactive maintenance
Seamless incident management
Find out more
Reasons to use Alkimii
Keep your people engaged & motivated with an app that they want to use.
(And ditch many of your Office licences in the process.)
Use less paper
Onboard employees quickly, without paper.
Know what's next
Forecast payroll & sales numbers.
It's all in one place
A single source of truth for operational logs & reports.
Your people will want to use Alkimii
We built Alkimii to keep your people where they need to be,
with all the information and tools to do their jobs, in their pockets
It's useful
Check rosters, request leave, clock in and out, and more.
It's interesting
Stay in touch and find out what's going on.
It's easy
It's built to keep you off your computer all day.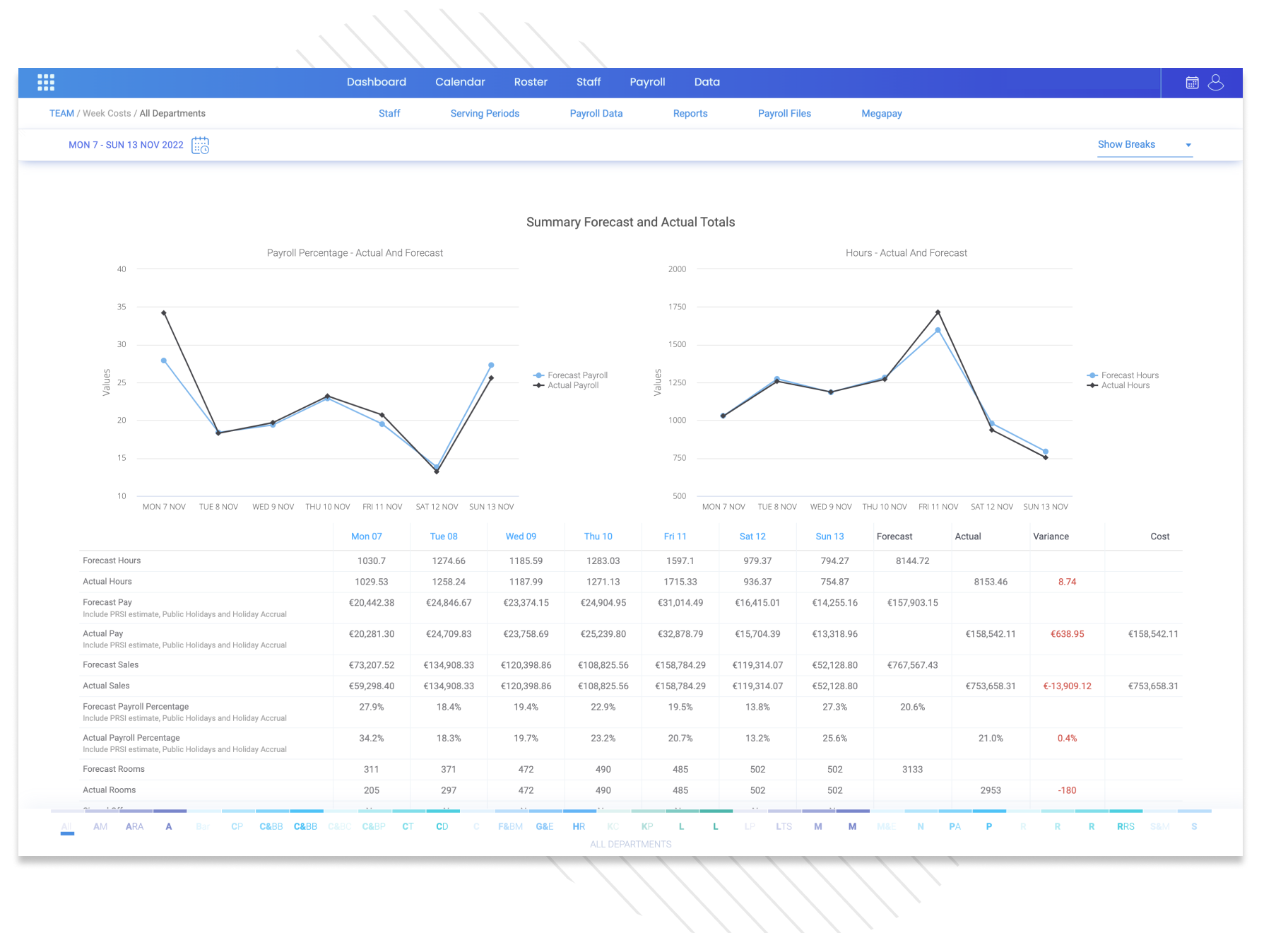 Alkimii Finance is included with Alkimii platform.
Improve customer service, avoid payroll shock & empower your teams with Alkimii Finance, our payroll predictions and sales forecasting service.
Find out more
300+ Hotels trust Alkimii every day
This is what our customers say.
I would highly recommend Alkimii. We Have been using Alkimii for 3 years now and its a great tool for HR, Management and staff. Great support from all the Team and they are always improving their system and bringing in new features to suit individual needs and requirements. Staff are very accommodating, efficient and helpful.
Malini Deepchand
Alkimii Customer
I have been using Alkimii for several months now and have found application extremely easy to use and understand. In addition to this any issues that I have had have been dealt with quickly and efficiently by the support team.


Arron Gallagher
Alkimii Customer
One of the best payroll/ roster/ handover/ reporting/ forecasting companies in the market. Worked with good few previously, but Alkimii is outstanding of them all. Amazing customer service. Always helpful. Prompt response-I mean within minutes. Absolute pleasure contacting Katie, Niamh W, Niamh E, Gary White and all the team. Couldn't be more helpful. Thank you for your assistance! Pleasure as always.
The Alkimii platform is designed & built for the
hospitality industry by hoteliers